We are the Colorado Modular Synth Society. We are into modular synthesis. From Eurorack to Buchla, Serge to Video Synthesis.
Join our Facebook group and/or join our monthly meetups and events exclusively centered around modular synthesizers.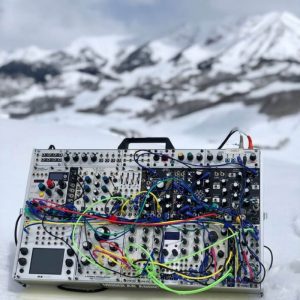 Our members are a great source for learning, troubleshooting, building and sharing ideas about modular synthesis. This is also a great group of buyers, sellers and traders.
We have had manufactures such as WMDevices , Tiptop Audio and LVX Industries give exclusive demos and Q&As. Soon to be a household name (in houses with modular rigs) Luigi's Modular Supply is our latest sponsor providing sound for meetups and sneak peaks into his new patch cables. There is always something brewing here at CMSS!