Modular Synth Events in Colorado. Contact me to add your modular synth event.
May
20
Mon
Freq Boutique

@ Fort Greene Bar
May 20 @ 8:00 pm – 11:00 pm
NOTE: May's Event is moved back a week from the normal dates. Blame Super Booth. haha.
Hosted by Nasty Nacho AKA Alex Anderson and WMDevices, Freq Boutique is a monthly event catered around modular synthesizers and synthesists. After each performance, the artist breaks down the gear and patch with a short q & a. Sign up the month before to play a future show.
The event is free.
May
31
Fri
Spoke and Volt

@ Tandem Bar
May 31 @ 8:00 pm – 11:59 pm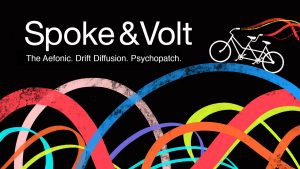 Colorado Modular Synth Society, Casa Sonar, and Luigi's Modular Supply Present SPOKE & VOLT, an evening of ambient downtempo electronic music composed entirely on modular synthesizers. Featuring The Aefonic, Drift Diffusion, and Psychopatch, this is the second in an ongoing series of events showcasing the talents of musicians in the Colorado modular synthesizer scene. Stop by Tandem Bar, have a pint or a cocktail, and relax.